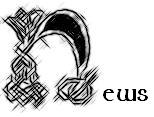 Watch this section for site updates and Low whistle related events and news.




07/17/11

Added Optima and Kelpie Low D reviews



12/12/10

Added O'Brien Low D review and updated Youtube links



11/14/10

Added Reviol Low D review



04/16/10

Added Overton Low Eb review

01/29/10 Added Copeland Low D review



12/23/09

Added new reviews for V3 F and Alba D, added info on Brass version of Burke Viper Low D


09/15/09

A couple pieces of sad news for the Low whistle world this week. One is that Kerry whistles has ceased production
of the Kerry songbird Low D, one of my favorite low whistles. The other is that the Overton brand of whistles is
technically being retired. The good news however is that Colin Goldie will continue to make the same great, high quality
whistles, just under his own brand name. Still, it somehow feels like the end of an era.


09/02/08

Added Alba Vibe Low D review

08/04/08 Added Humphrey Low D review

06/06/08 Added links to a great video documentary on the Low whistle on the History and Recordings and Media pages



06/02/08

Added Reyburn Low D review



05/21/08

Added Burke Viper Low D review

05/13/08 Added Syn Low D review

05/05/08 Added MK Low D review

03/15/08 Added Sweetheart Low D review

03/03/08 Added Howard Low C review

02/27/08 Added Chieftain NR Low D review

02/24/08 Added Blog

02/23/08 Updated Makers list and Players list, added a couple more Youtube video links



09/29/07

Added Chieftain OS Low D review

09/12/07 Added MK Low F review

09/03/07 Added Overton Short reach Low D review

08/28/07 Added Howard Low D review.

08/27/07 First instrument review (Chieftain V3) finally added! Added a few more Youtube links.

08/07/07 Updated Makers, Links and Youtube links, reviews coming soon, really!

07/03/07 Moved website to new host home at 50webs.com.



06/28/07

Started F.A.Q section, more to come!

06/17/07 Added Low whistle Youtube Links on Recordings and Media page
06/15/07
New makers added to Makers section, Thank you Brett!


06/14/07

History section finally finished, website officialy launched!